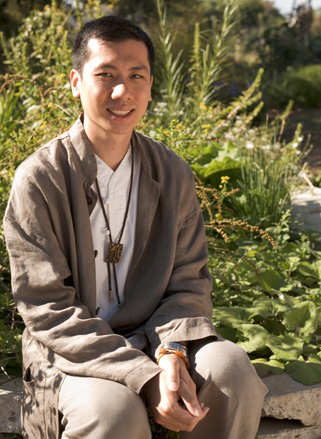 Henry Jun Wah Lee, L.Ac. is a 39th generation Physician of Chinese Medicine, Licensed Acupuncturist, Medical Qigong and Tai Chi instructor and Eastern Nutritionist. He has a Masters degree in Acupuncture and Traditional Chinese Medicine and a B.A. in International Development.
The powerful health benefits of Chinese Medicine, its simplicity, and its accessibility inspired Henry to become a Physician. His practice of Chinese Medicine is part of his life long commitment to improving the quality of life for all people. Through the medicine, his purpose is to inspire others to live powerful, whole and fulfilled lives.
Henry is currently in private practice in Pasadena and Los Angeles, California. He has worked with the Venice Family Clinic and the Venice Pain Clinic in a complementary medical setting with Medical Doctors, Chiropractors and Acupuncturists, successfully treating patients for a variety of conditions including pain, insomnia, stress, depression, low energy, addiction, and weight loss. At the Being Alive Wellness Center in West Hollywood, Henry treated people living with HIV/AIDS. At the Yosan University Community Clinic in West Los Angeles, he treated patients for pain, infertility, autoimmune diseases, stress, anxiety, women's conditions, cold and flu, diabetes, hypertension and much more.
In addition to his private practice, Henry teaches medical Qigong exercise classes for self healing and wellness throughout the Los Angeles area. His background in medical Qigong started under Qigong Grandmaster Hong Liu. Master Hong is a world-renowned authority on natural healing and complementary health practices, and a living treasure in China and Hawaii. Henry has also studied under the Ni family tradition of healing arts, Qigong and Tai Chi.
Henry was born in China and immigrated to the United States at the early age of 7. As a result, he grew up as a bridge between two cultures: Chinese and American. His diverse cultural background and experiences provide him with unique insights on how to practice Chinese medicine effectively in the West.