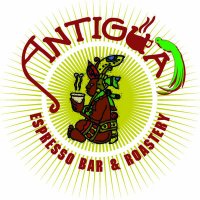 Chinese Medicine Physician Henry Jun Wah Lee, L.Ac. will be hosting a Chinese Medicine Café hour at Antigua Coffee House to benefit the health of the community. Learn what you can do the manage stress naturally and experience the power of acupuncture. This event will be held Saturday May 8, 2010 from 5 to 6:30pm.

Learn Natural Stress Management – Free!
This Chinese Medicine Café hour will focus on Stress. Stress is a common issue we all experience as city dwellers in Los Angeles. It is important to take care of stress before it becomes a serious health problem in your life or the lives of your loved ones. Excessive stress can lead to headaches, digestive problems, insomnia, high blood pressure, heart disease, stroke, weakened immune system, and more. Stress can also cause premature aging, loss of energy and productivity, sexual dysfunction, cancer, diabetes and loss of memory.
Come to the Chinese Medicine Café hour this Saturday to start managing your stress naturally. Henry will teach you tools to manage your stress through:
Diet – Food is the medicine you take 3 times per day. Learn what foods to eat and what foods to avoid.
Exercise – Learn simple and powerful medica Qigong exercises that you can practice to reduce the harmful and damaging effects of stress.
Lifestyle – Learn simple lifestyle tips that can empower all aspects of your life and the lives of your loved ones.
Free consultation – Get a free health consultation about how Chinese Medicine can help you.
Acupressure/Acupuncture Session for Reducing Stress – $15
Acupuncture is very effective for stress management. Henry is a licensed acupuncturist and will be providing ear acupressure/acupuncture sessions specifically for stress management. Come away from the Café hour feeling healthier and more balanced.
Cost:
The Café Hour class is free. The De-stress ear acupressure/acupuncture session is $15 per person.
Time and Place:
The Chinese Medicine Café hour takes place Saturday, May 8th from 5:00pm to 6:30pm at the Antigua Coffee House in Cypress Park – 3400 N. Figueroa St., Los Angeles, CA 90065. Plenty of street parking nearby.
View Larger Map
About Henry Jun Wah Lee, L.Ac.
Henry Jun Wah Lee, L.Ac. is a Physician of Chinese Medicine, Licensed Acupuncturist, Medical Qigong instructor, Chinese herbalist and Eastern Nutritionist. As a natural medicine healer and long time human rights advocate, Henry is committed to building healthy, sustainable communities. Henry has a private practice in Pasadena and Los Angeles, California. For more information, please call 323-540-4180, email info@HenryJunWahLee.com or visit his website, http://www.HenryJunWahLee.com