Food is medicine you take three times a day. But healthy food doesn't have to taste like medicine. Nor does it have to be something impossible for you to make!
Join Holistic Chef Vicky Valencia and Chinese Medicine Physician Henry Jun Wah Lee, L.Ac. for an evening of food and learning that will stimulate not just your brain but also your taste buds. There will be tasty and healthy dishes to sample, practical recipes you can use, as well as enlightening information on how to get well and stay healthy in the coming months.
Our goal for this class is to make eating tasty and healthy food a sustainable and accessible choice in your life. While there is an incredible, and often dizzying, amount of information available about what foods we should eat and what we should avoid, there is a lack of support and resources on how we can bridge the gap between the ideal and our reality. Many people give up because ingredients are hard to find, the food doesn't taste good, preparation is difficult or they just don't have all the time it requires. Through this class, we intend to make healthy eating a tasty endeavor that is both fun and practical.
Time and Place: September 23 from 6:30pm to 8pm. Cote D'Azur Spa, 74 N Fair Oaks Ave., Pasadena, CA 91103
RSVP: RSVP is required. Please call 323-540-4180. Limited to 15 guests.
Admission: $25. Price includes food, recipes and handouts.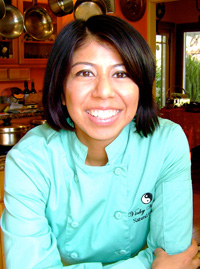 About Chef Vicky Valencia:
Vicky Valencia is a holistic chef who received her training from the Kushi Institute, a renowned macrobiotic educational and healing center in Western Massachusetts. She privately cooks and teaches in Los Angeles, Las Vegas, and Mexico City on how to eat and live for the purpose of health, longevity, and well being. Vicky strongly believes that healing cuisine and gentle exercise have the ability to heal the body, mind, and spirit. She strives to share this simple wisdom wherever she goes.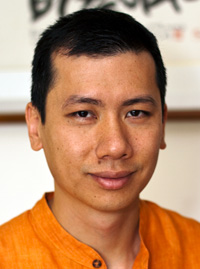 About Henry Jun Wah Lee, MATCM, L.Ac.:
Henry Jun Wah Lee, L.Ac. is a Physician of Chinese Medicine, Licensed Acupuncturist, Medical Qigong instructor and Eastern Nutritionist. He has a private practice in Pasadena and Los Angeles, California. He offers regular public lectures on the benefits of Chinese Medicine to increase public awareness and to empower individuals to become active participants in their own health and wellness.