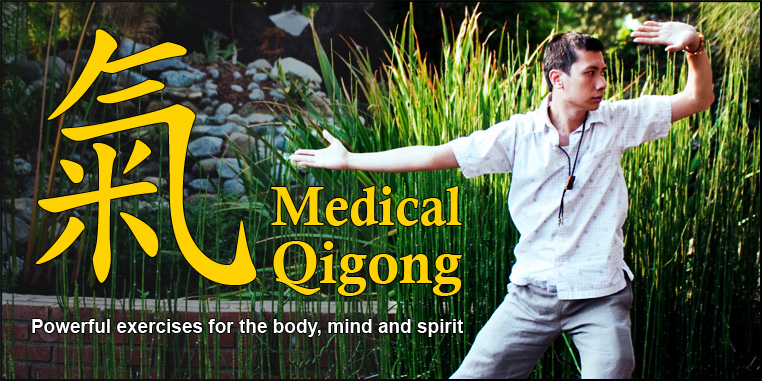 Long time Medical Qigong instructor Henry Jun Wah Lee, L.Ac. will be starting a new set of classes in the Learning Garden in Venice, CA starting mid April.
Come for a free 1 hour introductory class for beginners on Saturday, April 17th from 10-11am. Be sure to wear comfortable clothes and bring a yoga mat (optional).
Weekly Saturday classes will start May 1. 9-10am for beginners and 10-11am for more advanced practices. $10 per class. Half of all fees will be donated to the Learning Garden, a wonderful nonprofit community garden.
What is Medical Qigong?
Medical Qigong are holistic exercises (body mind spirit) that have been developed, refined and practiced in China for thousands of years. They are used for whole-body wellness, disease prevention, longevity, healthy aging and self-healing. The exercises are simple, easy to learn, and gentle on the body. They can aid the body's healing process, strengthen the immune system, calm the mind and balance the emotions. Most people can practice Qigong regardless of age or physical fitness.
Where is the Learning Garden?
The Learning Garden is located in Venice, CA on the Southeast corner of Venice Blvd. and Walgrove. It is next to Venice High School. Entrance to the Garden is on Walgrove. Street parking is available on Walgrove and on Venice.
RSVP and More Information
Please RSVP if you plan to attend either the introductory class or the weekly ongoing class. The best and fastest way to RSVP is online via Henry's Medical Qigong Los Angeles Meetup group. You can also call 323-540-4180 or email: info@HenryJunWahLee.com.
For more information about classes or about me, please visit my website. Web: http://www.HenryJunWahLee.com